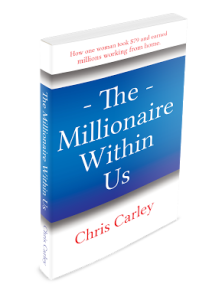 Chris Carley has written an inspirational story about her experiences in her Network Marketing Business. You will enjoy reading through "The Millionaire Within Us."
You can find it on www.chris-carley.com
Chris Carley failed in MLM a few of times before she started seeing the results of her hard work really pay off. What made it tougher was that for a long time many people did not believe in her ability to make it work. Some people told her she was working for a pyramid, some said it was a scam. She knew what she was doing was right. And with the help of mentors like Donald Trump, Jim Rohn, and Mark Hughes (founder of Herbalife), Chris worked through her own negative thoughts and low self-esteem.
"The Millionaire Within Us" is her story of how she did it and can serve as a motivational blue print for others to follow. The book, Millionaire within Us truly tell the story of persistence and determination over time.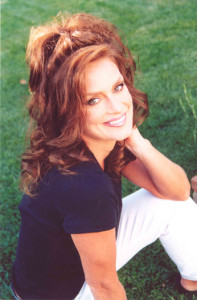 Learn about Chris Carley and how she started working at a factory and how she climbed her way up the success ladder with a Network Marketing Company that went from Millions to Billions of dollars in sales internationally.
Chris Carley is so excited to continue learning and developing, as she continues to help others on their paths to financial freedom. Learn more about Chris Carley, and her book on www.chris-carley.com.
Learn More About Chris Carley on www.chris-carley.com
Listen to Chris Carley on www.BuildingFortunesRadio.com