Nutritional supplements manufacturer Reliv International has defaulted on a credit agreement that includes a $3.5 million loan and a $5 million revolving credit facility.
The Chesterfield company (Nasdaq: RELV), led by Chairman and CEO Robert Montgomery, said in a regulatory filing Wednesday that BMO Harris bank issued it a notice of default Aug. 27.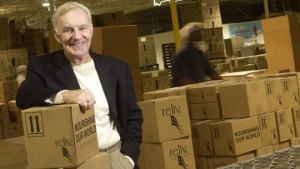 Reliv said BMO Harris did not impose the default interest rate available under the credit agreement or demand payment of the outstanding debt, which totaled $2.7 million for the term loan and $500,000 for the revolving credit facility as of Wednesday.
Reliv's filing said it and three subsidiaries, Reliv Inc., Reliv World Corporation and SL Technology Inc., entered into the credit agreement Feb. 28, 2014. By Sept. 30, 2014, Reliv's fixed charge coverage ratio was less than the minimum ratio of 1.15 to 1, but BMO Harris agreed to waive Reliv's non-compliance with the ratio. This happened again on Dec. 31, 2014.
Reliv's computed ratio on June 30 was again less than the minimum. It again requested a waiver, but is still negotiating with the bank.
Reliv said in August its second-quarter net sales were $12.4 million, a decrease of 14 percent from the prior-year period, as the company lost $845,996, wider than the $288,766 loss it reported in the second quarter last year.
Reliv stock was trading at $1.03 per share Thursday morning, down less than 1 percent.
The company reported a 2014 profit of $724,569 on revenue of $57.34 million. It reported 2013 revenue of $68.21 million.
Source: http://www.bizjournals.com/stlouis/news/2015/09/03/reliv-defaults-on-credit-agreement.html