(Bloomberg Gadfly) — Avon Products Inc.'s activist investor has played its trump card, but the deck is stacked against it.
Barington Capital Group led a group of fed-up investors late Thursday in calling on the door-to-door cosmetics seller to immediately start looking for CEO Sherilyn McCoy's replacement after the company posted another quarterly loss and its shares continued their downward spiral. This has been a long time coming. Barington raised questions about McCoy's leadership in 2015, but settled for a board seat  and appeared willing to give her a shot at turning things around following the sale of the bulk of Avon's North American business to private equity firm Cerberus Capital Management last year.
The remaining international operations were in a less sorry state and the hope was that maybe Avon could finally find its footing. That hasn't happened.
Avon's last three quarterly earnings reports have fallen short of analysts' estimates by a wide margin and shares fell accordingly. Sales in the most recent period were actually in line with what had been expected, marking Avon's first quarterly year-over-year gain in quite a long time. But it's hard to really be excited about that amid signs that Avon continues to burn through cash despite numerous rounds of cost cuts and a continued shrinking of its army of sales representatives.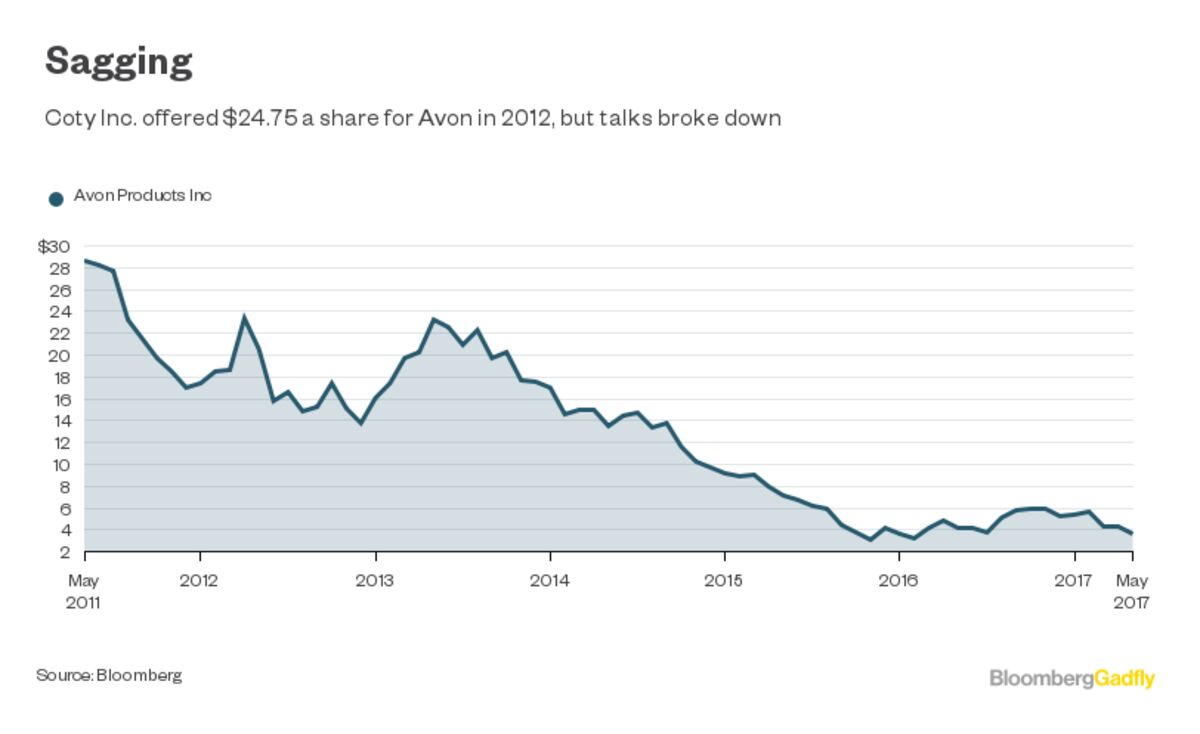 The latest post-earnings plunge of 22 percent on Thursday proved to be the final test of Barington's patience. Avon shares halted their slide Friday on news of the activist investors' push for change and even rebounded a little, but not by much. That's probably because a new CEO isn't going to magically make Avon better.
McCoy had to clean up messes left by her predecessor and has been trying to implement the aggressive cost cuts that Barington and others have advocated. The problem is that Avon's issues can't be fixed with cost cuts alone. Its business model is becoming outdated with the rise of specialty make-up stores, online retailers and delivery services such as Birchbox.  This shift has already happened in the U.S. and it's only a matter of time before it extends to other parts of the world.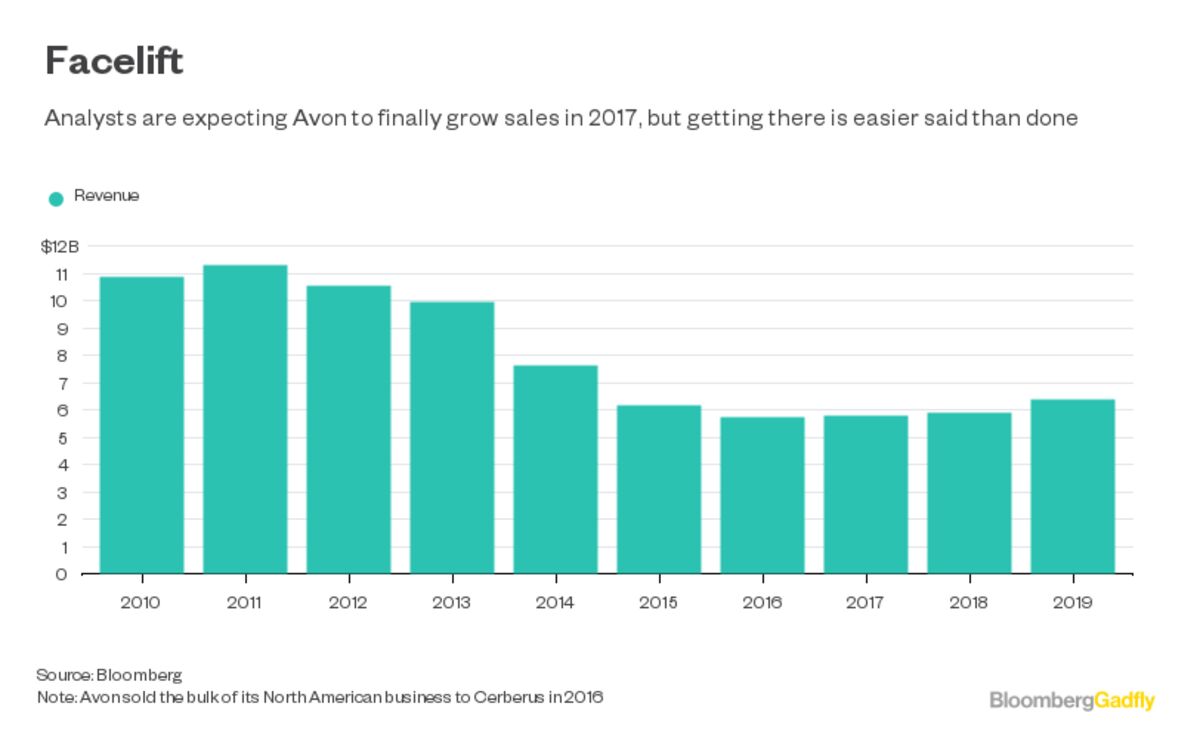 The company is making investments in digital tools to help its representatives sell their products and ramping up marketing efforts. These are necessary steps, but they cost money (Avon expects to increase capital expenditures by $65 million in 2017) and will need time to pay off. Perhaps it could experiment more with licensing or retail distribution, although it's not clear the brand would beat out higher-quality competitors that way either.
Did McCoy move too slow in implementing a turnaround at Avon? Absolutely. But it's not clear that any replacement is going to find quick success.
This column does not necessarily reflect the opinion of Bloomberg LP and its owners.
Brooke Sutherland is a Bloomberg Gadfly columnist covering deals. She previously wrote an M&A column for Bloomberg News.
Article Source: Bloomberg