Summary
Q2 2016 revenue of AVP came out at $1.43 Billion, a 10% increase compared to Q1 2016.
AVP's EPS came out at $0.07, more than double against the estimate of $0.03.
A new pricing mix of AVP helped their revenue growth in Russia and Philippines, 15% and 6%, respectively.
Based on Deutsche Bank's price target of $8, AVP offers secondary investors an additional 47.05% upside potential.
Company Overview
Over the last 130 years, Avon Products Inc (NYSE:AVP) has been manufacturing and marketing beauty and related products to the American consumers. Avon is an icon brand that empowered women in the United States to run their own business long before they had the right to vote! To date, they primarily depend on only one channel, direct selling, to market their products.
Today, Avon Products Inc produces some of the finest brands of beauty, fashion and home products, including skincare and personal care products, fragrance and cosmetics, fashion jewellery, watches, apparel, footwear, accessories, housewares, leisure products, and decorative items.
Since inception in 1886, Avon Products Inc has gradually spread its operations to Latin America, Europe, Middle East and Africa, and Asia Pacific regions.
As of September 21, 2016, Avon Products Inc had a market capitalization of $2.38 billion and employed around 28,300 people to run its global operations.
Review of Q2 2016 Financial Results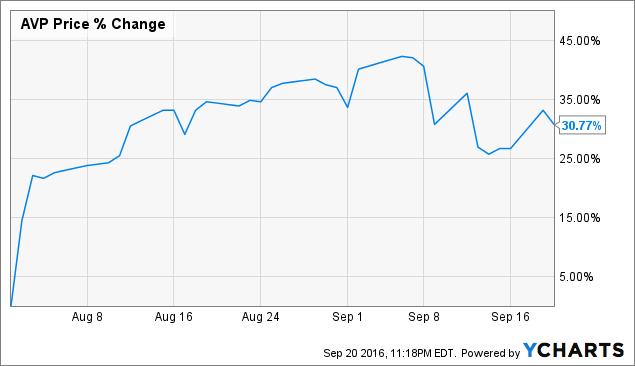 Figure 1: Since August 2, Avon Products Inc Stock Price Has Gone Up by 30.77%
Since releasing its Q2 2016 quarterly earnings on August 2, 2016, Avon Products Inc's stock price has gone up to $5.94 per share, representing around 43% increase within a month. However, over the last two weeks, the stock price has retraced back a little and currently trading at $5.44 per share, still representing a 30.77% increase.
The primary reason for this sudden bullishness was better than expected earnings per share. Analysts were expecting Avon Products Inc's EPS to come at $0.03, but the actual EPS came out at $0.07, more than double, which prompted the market to turn bullish.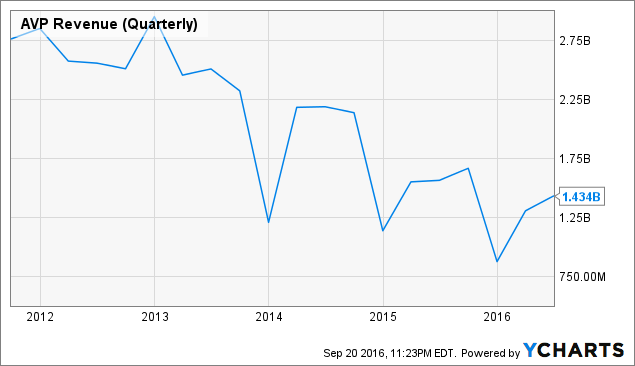 Figure 2: Avon Products Inc Q2 2016 Revenue Came Out at $1.43 Billion
The better than expected EPS came amid a boost in revenue, which came out at $1.43 billion. Compared to the previous quarter, Q1 2016's $1.3 billion, it represented a 10% increase in top line. However, compared to the same quarter last year, Avon Products Inc Q2 2016 revenue fell by 8.33%.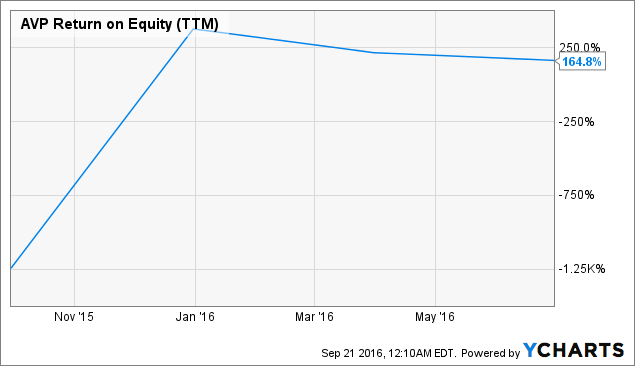 Figure 3: Avon Products Inc ROE (NYSE:TTM) Stayed Around 164.8% in Q2 2016
Regardless of the drop in revenue compared to Q2 2015, Avon Products Inc's ROE (TTM) stayed somewhat constant, which came out at 164.8%.
As Avon Products Inc returned to profitability, by posting a $33 million net income in Q2 2016, investors were interested to know about what the management had to say about the short-term outlook of the company.
Takeaway from Q2 2016 Earnings Call
During the Q2 2016 earnings call, Sheri McCoy, the Chief Executive Officer of Avon Products Inc sounded optimistic about their "Transformation Plan." "The changes we've made to the operating model are settling in, giving us greater connectivity between corporate and the critical market," she said.
Currency pressure was one of the reasons Avon Products Inc's nominal revenue fell short. In fact, Ms. McCoy was right to point out that in constant currency basis, the Q2 2016 revenue actually went up by 5%. Besides revenue, the direct selling model of Avon Products Inc highly depends on the number of global representatives, which went up 1% in Q2.
However, the average number of orders were remarkably up 4%, which we believe was a direct result of the new pricing strategy.
When Ms. McCoy mentioned that they are "taking a disciplined approach to pricing, pricing translation, strategically pricing in key markets and driving price through innovation in mix," it really reflected the increase in average orders.
While most of the regional revenues fell, the Russian market did very well for Avon Products Inc. In local currency basis, Russian sales were up 15% because of the increase in average order driven by pricing mix. Also, Asia Pacific sales, especially in the Philippines, did well, where the revenue growth was around 6%.
Conclusion
So far Avon Products Inc has not issued any guidance, but we believe the steady increase in active representatives across its global markets offer a good perspective. Since the start of 2016, Avon Products Inc's stock price has gone up by almost 100% and the last few weeks' bullish momentum gives a good indication of the short term price action.
Soon after Avon Products Inc released its Q2 earnings, on August 8, 2016, Deutsche Bank raised its price target to $8 per share. While we were initially skeptic about such high valuation, amid the strong momentum, we believe it would be reached within the next quarter.
Based on the current market price of $5.44, Deutsche Bank's target price offers secondary investors an additional 47.05% upside potential.